There are many kinds of yoga styles. A style commonly used by many yoga instructors is Pranayama yoga. This type of yoga focuses on breathing techniques and the control of your breath throughout the process.
Pranayama yoga can begin working in minutes. However, the effects become more noticeable through a few weeks of regular practice. These effects include a variety of short-term results as well as longer-term effects acquired with time and developed skills.
Read on to find more information about the many effects of a healthy lifestyle with the use of Pranayama yoga and what you can do to achieve your goals using this simple yoga breathing exercise.
How Long does it take for Pranayama yoga to work?
In Pranayama yoga, specific effects can begin working immediately, while some others can take a few weeks to develop and only grow in benefits over time. 
The Benefits of Pranayama Yoga
Pranayama can have many beneficial effects right off the bat for beginners, while some may take a while to fully manifest.
These benefits can include:
An increase in sleep quality, which can be noticed within minutes of starting
Benefits in brain function, which start taking place after a few weeks of regular practice
Mindfulness and inner calm can be implemented within just a few sessions as you get familiarized with the process  
This technique can also help you leave behind bad habits by reducing cravings as you continue to practice it regularly
Physical health can begin to increase after a few months of a regular practice of Pranayama yoga
Increase in Sleep Quality
An increase in sleep quality and control of one's daily breath is just the beginning of the enriching effects seen in individuals who regularly participate in this style of yoga.
Imagine lying down and being able to fall asleep within minutes. Researcher T. Pramanik found that in just five minutes of Pranayama breathing exercises, you can experience the following:
A decrease in heart rate
A decrease in blood pressure
The ability to relax your body into a deep, sound sleep more quickly and easily
(Source: PubMed)
Sleep Apnea
If you suffer from sleep apnea, you know how difficult it can be to fall asleep and stay asleep with the constant discomfort of uneven breathing throughout the night. Researchers A. Kaur and M. Mitra found that the higher levels of oxygenation in the blood from Pranayama breathing exercises can decrease contractions and swelling in the throat that causes nighttime snoring.
These effects not only increase sleep quality but also reduce daytime sleepiness and fatigue through the routine use of breathing exercises.  (Source: ERS)
Increase in Brain Function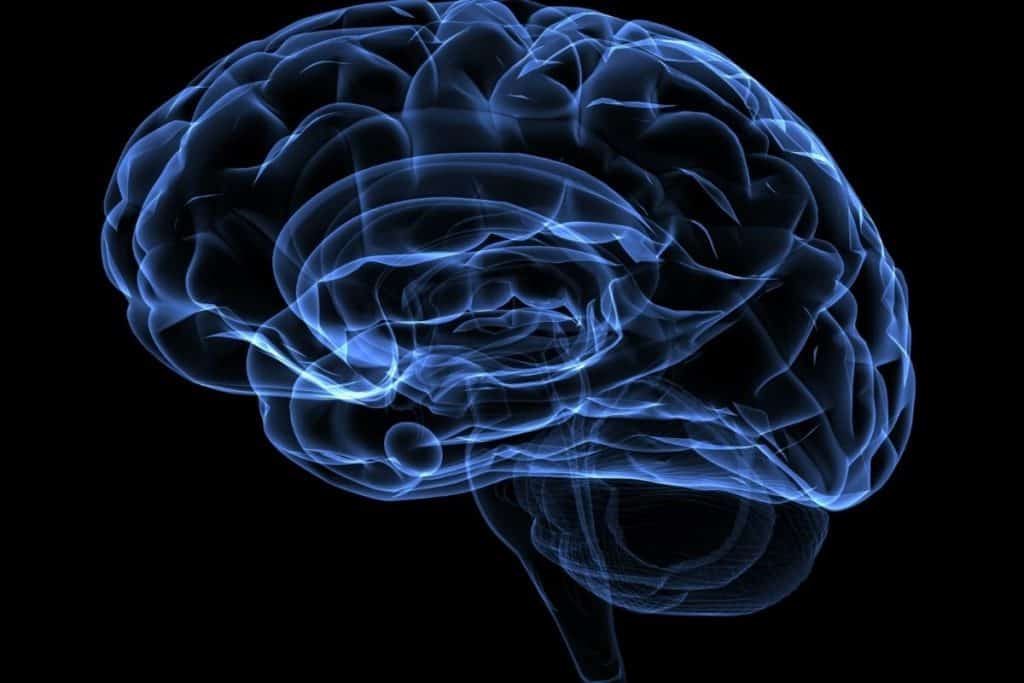 When considering a healthy lifestyle, people often forget about ways they can keep their brains healthy. It is harder to exercise the mind or find the effect of your actions on it, but what if just a few breathing exercises a day could reduce stress and increase mental functions?
Stress
There are many causes of stress in daily life, but there aren't always healthy ways to cope with it. There were two studies conducted on the effects of Pranayama yoga on stress levels that show how it helps you handle the stress of everyday life:
In the first study, A. Nemati found that Pranayama yoga is extremely helpful in decreasing test anxiety and increasing test performance when used regularly, especially during times of high stress. (Source: NCBI)
In the second study, V. Sharma et al. found a connection between Pranayama and a reduction in perceived stress in high-stress educational paths or careers. Pranayama also greatly benefits cardiovascular parameters often connected to high-stress levels. (Source: NCBI)
Executive Function, Memory, and Performance
Maintaining mental agility is very important. This becomes especially true as you get older. Researchers V. Sharma et al. found an increase in executive functions such as reasoning skills and reaction time in just 12 weeks of practicing Pranayama regularly. (Source: NCBI)
The same study also found that fast-paced Pranayama showed significant links to improved sensory-motor performance as well as echoic or auditory memory.
Mindfulness and Inner Calm
It could perhaps feel a little redundant to talk about mindfulness as a product of Pranayama yoga. After all, it can be what most people think of when they think about doing yoga.
However, mindfulness and emotional intelligence also go together. The act of being mindful means you can recognize your emotions.  Yoga helps rid you of the roadblocks that keep you from mindfulness. Barriers like stress, illness, and emotional distress can all hinder you from being your best self, but yoga can help you overcome those things to become a healthier version of you.
Researchers Shastri, V. et al. found that the use of Pranayama yoga can not only increase mindfulness but can also help individuals self-regulate their emotions and decrease their aggression. (Source: NCBI)
Kicking Bad Habits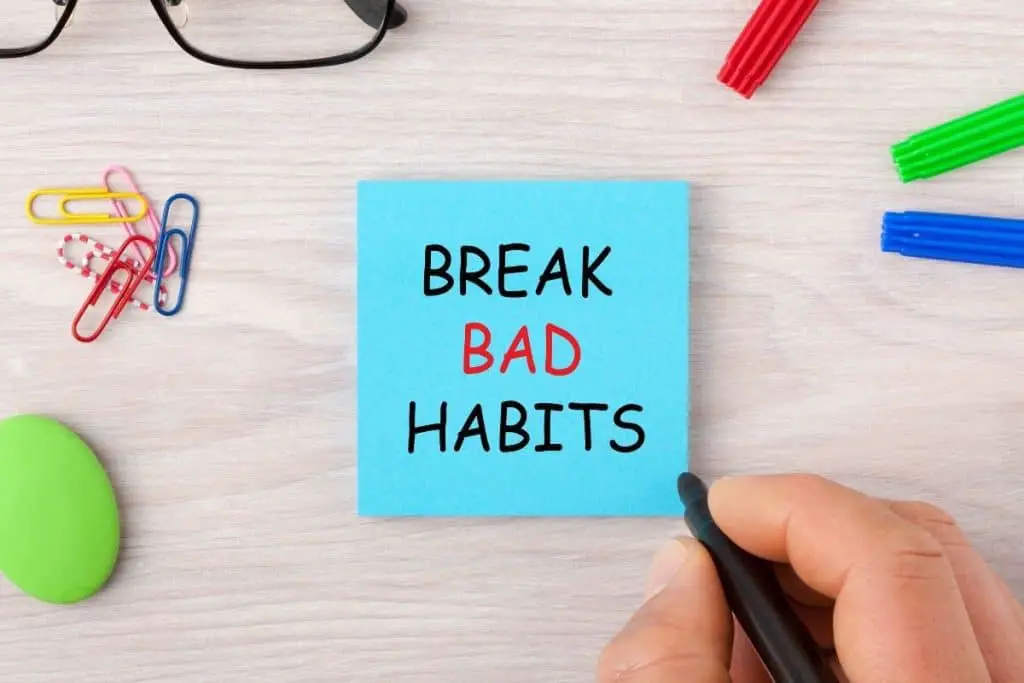 As human beings, people often develop a large variety of habits. Some, however, can be detrimental to our health. Pranayama yoga has been found to help its practitioners get rid of bad habits.
Consider the following studies:
Research conducted by Lotfalian, S. et al. found that just ten minutes a day of Pranayama based breathing exercises can be extremely helpful in lowering the adverse effects of abstaining from cigarette smoking after a habit has developed and helping to decrease smoking significantly. (Source: PubMed)
Another study by Shahab, L. et al. found that Pranayama breathing exercises can also help ease withdrawal symptoms for those trying to quit smoking. (Source: Springer)
Physical Health
The use of deep breathing exercises in Pranayama yoga has many positive effects on the body. Increasing the oxygen levels in your blood can lead to many of the significant effects previously mentioned as well as affecting the lungs themselves.
Researchers Shankarappa, V. et al. conducted research that found this style of yoga can increase lung function and capability with the regular practice within six weeks. (Source: JCDR)
Another researcher by the name of Sengupta. P found that pairing yoga with other activities can change your state of mind. These practices trigger the brain's chemistry leading to many health benefits; it can even decrease pain and increase general health for patients of chronic or terminal illnesses. What initially feels like an immediate relief from stress and anxiety ends up, in the long term, improving the functioning of the brain. (Source: NCBI)
Techniques to Help You Achieve Results Faster
A large part of what makes Pranayama yoga a little more challenging is the significant focus on the way you breathe and how you do it within the exercise. A helpful trick to achieving the proper technique as a beginner is to learn from a professional.
A quick and easy way to do that is to follow a guided YouTube video to see examples of someone else doing what you are trying to achieve. You can click here for a short video on the three most effective techniques in Pranayama breathing exercises.
Conclusion
If you are considering yoga for the many health benefits that come with it, Pranayama yoga breathing exercises are a great place to begin. While the uptake can occasionally be a bit frustrating to get a handle on, the gains start almost immediately with a reduction in blood pressure, heart rate, anxiety, and stress and only continue to build from there.
The choice to start could be sparked by any desire, from wanting to live in better health or increase mindfulness for a better state of mind. A large variety of tools exist to get started, and the benefits are exponential as long as you stick with it.
Sitasyoga.com is a participant in the Amazon Services LLC Associates Program, an affiliate advertising program designed to provide a means for sites to earn advertising fees by advertising and linking to Amazon.com. We also participate in other affiliate programs which compensate us for referring traffic.